Dental Exams and Digital X-Rays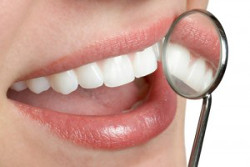 You have probably been told all your life that you should have a routine dental check-up once every six months, even if you aren't aware of any dental problems. But do you know why?
The Academy of General Dentistry agrees with this longstanding recommendation that people of all ages receive dental check-ups twice a year. That has been found to be the ideal frequency for preventing future problems with dental cleanings, and for diagnosing problems at an early enough stage that it is more likely they can be successfully treated, and treated far less expensively than if allowed to get worse.
How it's Done
Most routine dental visits follow a set procedure:
· Medical history review: The dentist asks you about any medical conditions or illnesses that may be relevant to your dental health.
· Visual examination: The dentist uses dental equipment such as miniature mirrors and high-intensity lights to carefully examine your teeth and mouth, looking at any cavities, cracks or fractures in your teeth, fillings and other past dental work, etc. Included is an examination of the gum tissue and bone structure around your teeth for any sign of periodontal (gum) disease.
· Oral cancer screening: The dentist checks your lips, tongue, gums, face, neck, and throat for any evidence of oral cancer.
· X-rays: The dentist takes diagnostic x-rays. Patients may be concerned about exposure to radiation when receiving dental x-rays, but this is less of an issue with modern digital x-rays. Digital x-rays use as little as 10% the amount of radiation of conventional film x-rays.