Testimonials Your Dentist in Elmwood Park IL, Dr. Kenneth Chae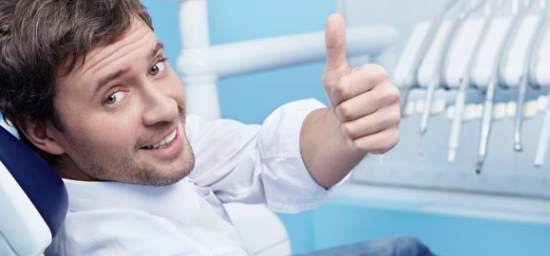 We believe that our patients are the best judges of the quality and service of our dentistry.
Read what our patients are saying about New England Dental Group below.
New England Dental is a very wonderful dental office. It is always clean and comfortable. Karina is the best. she handles all of my claims with accuracy and very professional. But let's not stop there- the dental hygienist...she helped to restore my smile and my confidence. Please let me go on because my doctor- he will work on my teeth until he is completely satisfied and if he is satisfied then I'm satisfied. He takes such pride in his work and it not only makes me feel good but I truly admire him as a professional. As for whatever this is worth, I feel this entire office should be recognized and honored for their excellent service and the work they do to restore happy smile and beautiful faces. keep up the good work and I will continue to look for more referrals. All the best.
- Regina L. - 12/2015
I hate going to the dentist, but I love Dr.Chae and all of his staff. Everyone is wonderful from the front desk (Karina) to back office. I like that they give you a full exam on the initial visit and asses the problem areas and your get a treatment plan. That way you know how much insurance covers and how much is out of pocket. Dr.Chae is gentle and I never feel any pain during a procedure. I would recommend the office to everyone
- Kathy R - 11/2015
I have been coming here for the past 2 years and couldn't be any more pleased!!! The atmosphere is great, the staff is great. I always get a cleaning by Christi and she is just fabulous!!!!! We always have the best conversations- she is super friendly, professional, and always takes her time with me. Dr. Chae is great too! Never tries to sell me unnecessary stuff and always explains everything. So happy to have found the right dentist
- Jessica C. - 5/2015
I go to Dr. Chae for general dentistry. He is fast, efficient and friendly!
- Michael- 8/2014
Dr. Chae is my dentist. I saw him three weeks ago for some restoration work. I have to see him every month as I am getting this restoration work done. First, I was impressed with his availability. He does give us the option of going in depending on the geographical location, and his receptionists were pretty open to accommodating me on a Saturday. I work during the week, so that was pretty important. Secondly, I think the facility itself felt more like a spa than it was like going to see a dentist. When I was younger, I just remember a dentist's office as being cold, almost like being in a hospital than where we felt warm and like being in a spa. I am not a dentist but his technique seemed pretty rewarding. For instance, when I went in for a cleaning, there wasn't a lot of water spraying in my face or around my clothes. Everything just seemed pretty clean and put together. Both the receptionists as well as his dental assistant were just amazing. The dentist was superb. He actually called me later on to make sure I felt fine and wasn't experiencing pain. I will definitely visit him again in the future.
- H.E. - 8/2014
Awesome staff and dentists! Been coming here for years. 5 stars.
- Rosy - 7/2014
Dr Chae is the best dentist I have ever been to. I have recommended him to several family members and my teenage children switched dentists to go to him. He is caring, well informed, and talented. I highly recommend him.
- Anon - 6/2014
I have been a patient of Dr. Chae since early 2000. New England Dental Group is truly the best dental practice in Chicago! Their staff are very professional, knowledgable and very helpful. Dr. Chae is a miracle worker and does amazing cosmetic work as well as general dentistry work. I've had several root canals and fillings done at New England Dental and I must say NO PAIN at all. Dr. Chae uses state of the art dental equipment at New England Dental and is always researching and improving on his practice. I am a loyal patient and will remain one!
- Rueben R - 3/2014
Very happy with Dr. Chae and staff!
- -Art .K - 06/2014
Dr. Chae and his staff are wonderful -- very professional, friendly and thorough -- and the offices are bright, modern and clean. Highly recommend!
- Am.K - 08/2013
Ok I HATE going to the dentist more than anything in the world. Dr. Chae's office makes it a pleasant experience regardless of the butterflies in my stomach. He is gentle and his hygenists are very clean during the polish. I don't ever care for my dental exam but he leaves the experience as painless as possible and always a pleasure to see.
- Niti D. - 07/2012
I have been coming to see Dr. Chae since 2006. I have been to other dentists before I discovered New England Dental Group, and let me tell you, there's just no comparison. Unlike other dentists, Dr. Chae does not try to sell you on unnecessary procedures and gimmicks. Dr. Chae takes the time to explain to you in detail of the procedure prior to anything being done so there are no surprises. His easy-going demeanor keeps me calm...and god knows I need it. I hate going to the dentist, but Dr. Chae makes the whole experience much more tolerable.
- V.L. 10/2012
Many thanks to you and your team. Just wanted to let you know how much I appreciate what you did. I have finally found the dentist that I trust!!
- - MD
You guys have made what should be a terrifying negative experience into a positive one. You are all so kind and caring that I count myself lucky and blessed to have read the newspaper ad. Thank you all so much. Your kindness shall not ever be forgotten.
- - HF